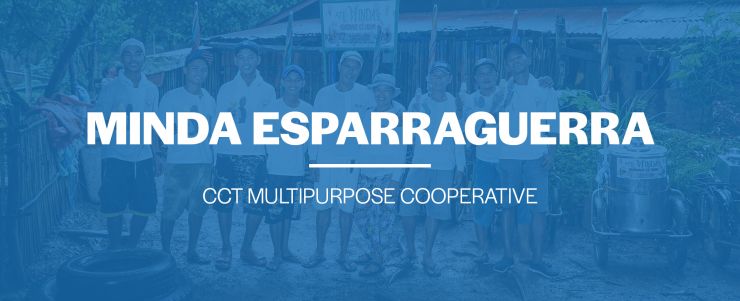 Loving the Lord through Giving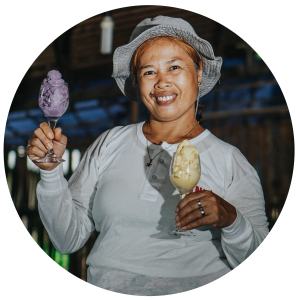 "I did not desire to be rich because true riches are not on this earth, but in heaven. But if the Lord allows me to be rich, I will use it to be a blessing to others."
This is how Minda Esparraguerra wants her business to be. Minda started from an initial loan of PhP4,000 from CCT Credit Cooperative in 2007. Today, she is the owner of an ice cream business in Coron, Palawan, and was able to access up to PhP250,000 to expand her business. But her success did not cause her to be greedy or selfish as Minda becomes even more generous. Instead of her own home renovation, she used her surplus for the church building project and continues to attend weekly Bible studies of CCT and financially support their church ministry.
With hard work fueled by unwavering faith, Ate Minda's Ice Cream remains to serve the community with delicious ice cream made with love.
In 2008, Minda received the Lydia Award from PEER Servants (CCT's Boston-based ministry partner) for her excellence in business, faithfulness in God's ministry, and paying it forward to her community. Minda's story is only one of the many testimonies which affirm CCT's belief that social enterprises not only help the Filipinos economically, but also advance the Kingdom of God—business as an integral mission, indeed!