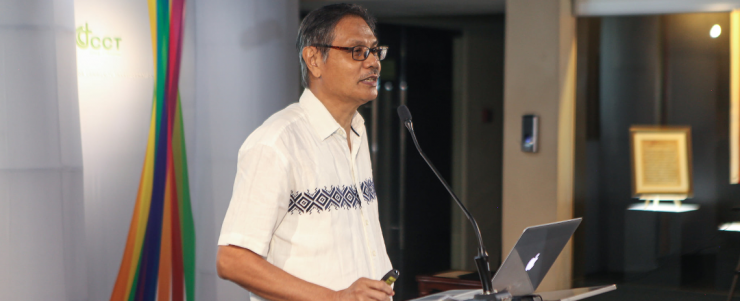 Time of Reflection for the CCT Ministry Workers
Through a seminar, Wellness in the Whole Being, organized by the Jehovah Jireh Credit Cooperative in partnership with CCT Training and Development Institute (TDI) and CCT Mutual Benefit Association, CCT staff nationwide had the special time to pause and ponder on spiritual and mental health.
Facilitated via online meeting, more than 100 participants benefitted from the program's takeaways.
TDI board member, Pastor George Capaque and wife Dawn were the resource speakers who shared the emphasis on a healthy spirituality and the multi-dimensional aspects of a person's wellness by presenting various models based on scientific studies. The lessons were all then contextualized on our Biblical roots and identity. As affirmed by Pastor George, "the center of our lives is integrated and energized by love and healthy spirituality."
Pastor Nollie Dellero, Area Shepherd of CCT Panay, expressed, "Malaking tulong ito (the program) to pause and feel the presence of the Lord... we are bombarded with uncertainties kaya kailangan talaga natin makinig sa Salita ng Diyos."

Indeed, our delight is in the Lord as we pursue wholeness and wellness in the spiritual, physical, mental, emotional, and social.
To God be the glory!