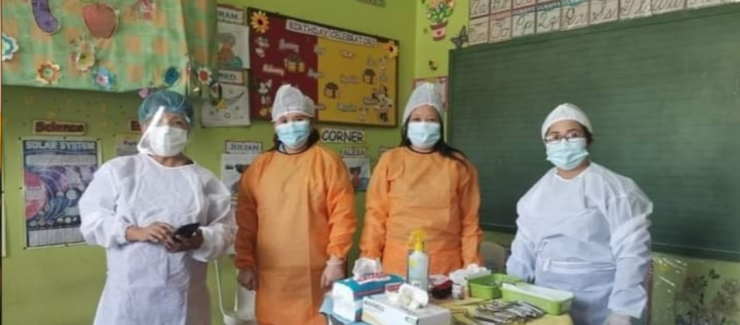 Volunteer-Led Medical Mission in CCT Cavite and Laguna
Responding to God's call for health and wellness, our volunteers or dearly called Community Servant Leaders (CSLs) from Cavite and Laguna started their Medical Mission for the community last May 18 in Biñan, Laguna.
This was followed by a series of related programs in Bacoor, Cavite last May 20 with 17 optical check-ups, 43 tuli (circumcision) operations, 20 dental examinations, and 18 medical consultations. Meanwhile, 94 staff, community partners, and their family members also underwent their own laboratory tests at CCT Dasmariñas Center last May 21.
Furthermore, volunteer doctors and medical staff conducted free check-ups and reading of said laboratory results last May 27 and 28.
To date, CCT Cavite and Laguna have already provided medical services to 260 individuals. Together with the CSLs, the area remains committed to promoting health advocacy in line with the CCT Paglingap mission. True to its calling, CCT Paglingap is for the community, by the community, and all for the glory of God!