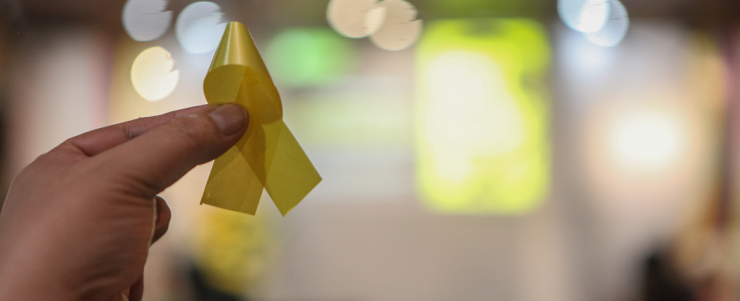 A Tribute to a Faithful Servant of Philippine Nation
CCT pays tribute and joins the Philippine nation in remembering the life of former President Benigno "Noynoy" Aquino, III who went home to be with the Lord last June 24, 2021.
President Noynoy was very much a part of the CCT journey, particularly in giving a break to our poor and vulnerable countrymen. He has kept faith with CCT in our organization's steadfast mission to make a difference in the lives of our millions of Kababayans.
One of the most memorable highlight was during the CCT 25th Anniversary Celebration where he shared the following quote, "Walang maiiwan...Anybody who is left behind becomes a problem not just for themselves but for everybody else. In the same token, the only real token is one that is all-encompassing and all-inclusive. If we leave somebody behind, we all get dragged down; we bring somebody up, we all get lifted up."
During the program, we were blessed to hear the testimonials of people who shared with us their personal interactions with our former president.
Ate Ruth Callanta, PNoy's mentor when he was with the Philippine Business for Social Progress (PBSP) reminisced their moments and shared this message "he would be the epitome of what it means to serve... as long as his ideas remain in us, he will always live with us."
Kuya Romeo Dela Cruz Jr, CCT Peer Servant for Cultural Concerns wrote a heart warming letter to PNoy which he titled "Pagpupugay kay PNoy". In his letter, Kuya Toto shared "ang iyong pagpanaw ay nag iwan ng ilaw sa madilim na panahon. Kasabay ng aming pagluluksa ang paggising ng natutulog na bayan."
The legacy of the administration under PNoy also left its mark in the lives of our community partners. Ate Dolor Manlapaz, CCT community partner since 2001 said "hindi ko masabi na former, Presidente ko pa rin kasi sya hanggang ngayon."
Former President Noynoy truly fought a good fight as former Chief Justice Maria Lourdes Serreno shared, "he set aside all his personal pain mapagsilbihan lang ang Bayan sa matuwid na daan."
The Philippines was truly blessed to have a President who showed our nation and the world how leadership with competence, conscience, compassion, and commitment can bring about a marked difference in the lives of millions of people.
Thank you, President Noynoy, for showing us what it means that the "Filipinos are worth dying for, living for, and fighting for."
Above all, his steadfast commitment to advancing peace, upholding the rule of law, and driving economic growth will always remain in the hearts of the Filipino people.
Our hearts are one with the Philippine nation in this season of mourning.